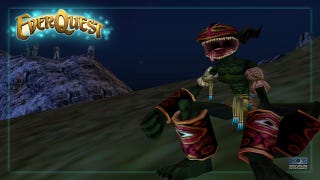 Today marks the twelfth anniversary of the original EverQuest. What keeps one of the original big massively-multiplayer fantasy games going after all these years?
Ask a hardcore EverQuest player why they're still playing a 12-year-old game, and they'll shower you with stories of their fantastic adventures, anecdotes that are only humorous to folks that have spent time in the Norrathian trenches, and fond recollections of friends that have come and gone over the years.
I spent more than my fair share of time in Norrath, so I understand the allure. Had circumstances been different, I might still be playing today.