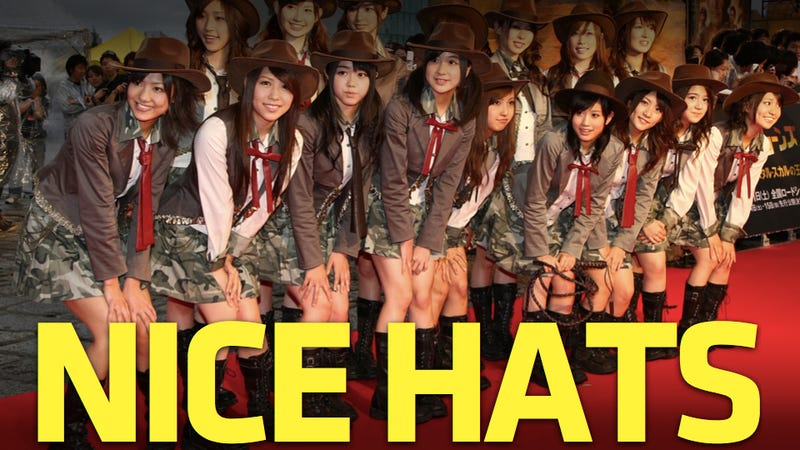 After an earthquake and tsunami ravaged the northeastern part of Japan, companies like Sony and Nintendo opened up their hearts (and wallets) and donated big money to the rescue effort. Those electronics giants, however, were outdone by a group of young girls (and an old dude).
AKB48 is currently Japan's most popular girl group, and has hit a level of popularity that was previously held by Morning Musume. The Akihabara-based group has young fans, legions of male adorers and a growing female fan base. While their albums, singles and TV programs are popular, you wouldn't necessarily peg them as being able to pony up more cash than giant companies like Nintendo and Sony. But that's exactly what happened.
While Nintendo and Sony were generous enough to give ¥300 million ($3.6 million) each, the group, its sister groups (SKE48, NMB48, SDN48), their management and their creator Atsushi Akimoto are, according to Sanspo, shelling out ¥500 million ($6.18 million) — more than either Sony or Nintendo.