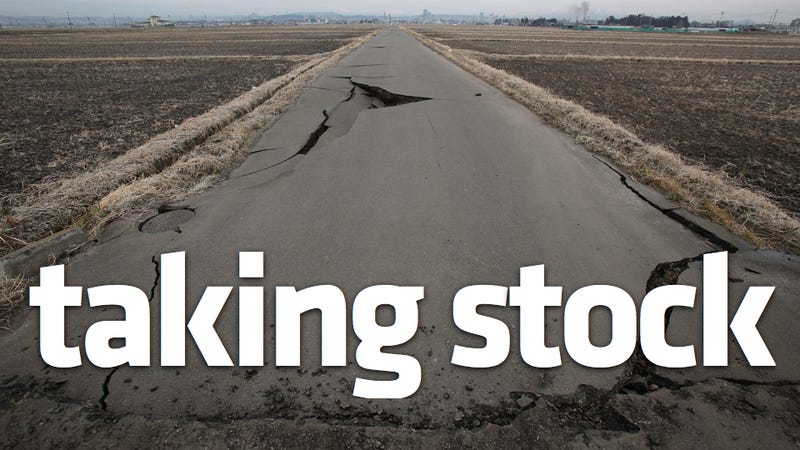 Last Friday afternoon, an earthquake with a magnitude of 9.0 rocked north-east Japan. Minutes later, the coastline was hit with a tsunami, leaving death and destruction in its wake.
Much of the foreign television media's coverage is using words like "desperate" in describing the attempts to cool down the Fukushima reactors. "Nobody's running around like a chicken with their heads off," game translator Matt Alt tells Kotaku. "There's no panic." This weekend in Tokyo was sunny and relaxed — the north-eastern part of the country is an other story. Rebuilding houses and shops will take months. Rebuilding lives may never be completed.
This weekend, television coverage of the tsunami aftermath, as well as the Fukushima nuclear plant crisis, was continuous. Tokyo-based Alt, who's localized games like Dragon Quest VIII and Ninja Gaiden, spent most of Saturday and Sunday on Twitter, trying to give those outside of Japan a more accurate depiction of the events as they transpired.