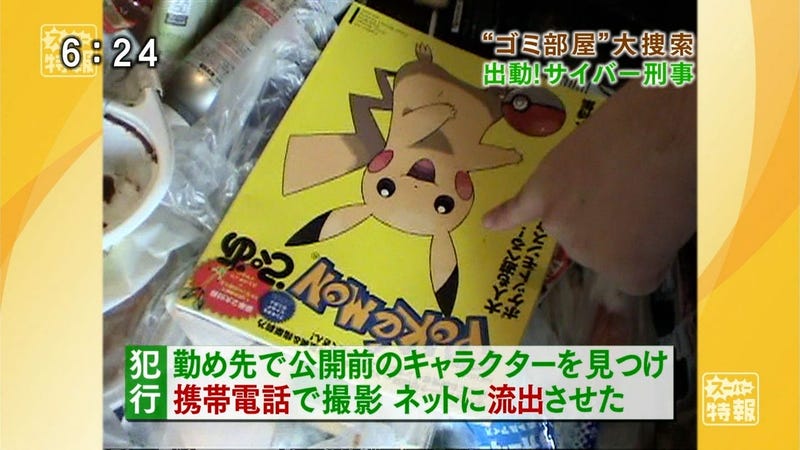 Japanese cyber cops are cracking down big time on individuals who are breaking copyright law. And if you break he law, you just might end up on prime time news.
Last fall, 27-year-old Makoto Sekiguchi uploaded pictures of unrevealed characters in Pokémon: Black and White to the internet via his mobile phone. The characters were slated to appear in CoroCoro Comic, but Sekiguchi was able to get them online before the comic's September 15th street date.
In a deposition, Sekiguchi stated, "Thought I would show everyone the characters that haven't been made public yet." Kotaku previously reported on Sekiguchi's case and how the "cyber cops" nabbed him.