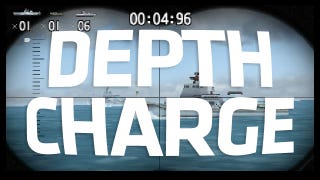 I've played video games in 3D but, last week, I still thought 3D might just be an attractive gimmick, a buzzword, a special effect. I've been a skeptic about this stuff. It looks nice on the 3DS, but is it just a cosmetic effect or can it actually affect how video games play?
Answering my question was Hideki Konno, a Nintendo developer with the credentials to back things up. He's the guy who created Super Mario Kart, the man who designed most of the levels in Super Mario World and now one of the heads of development on the 3DS.
I don't know if I could have found a better person than Konno to answer my question, and sure enough he said 3D would affect gameplay. But he didn't say it that seemly and he didn't come off as a shill who just wanted to convince us all to each spend $250 on a 3DS.
Here's how he broke it down while we chatted in a meeting room at the Intercontinental Hotel in downtown San Francisco:
"I think most end-users' immediate impression of 3D graphics is that they think something is going to pop out of the screen," Konno said. "However, for myself, i think the most important characteristic is it makes it easier to really feel and understand depth and distance. Depth, width, height, all of this distance between those points becomes easier with 3D graphics."
I'd noticed and admired the 3D depth effects on pre-release versions of the 3DS' Ridge Racer and its fighting games. I'd also recalled Nintendo's top game creator, Shigeru Miyamoto, say that 3D helps a player judge the distance of Mario's jumps. Still skeptical, though, I wanted to hear more. Konno, thankfully, wanted to be specific.