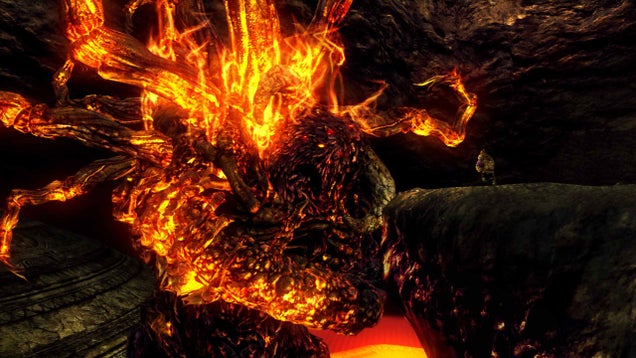 S
Spoiler alert! New screens of Demon's Souls successor Dark Souls reveal what appear to be some of the game's colossal boss monsters and, perhaps, some new gameplay facets of From Software's spiritual sequel.
We've seen some before, like that fanged vagina horror (which actually appears to be a massive dragon with ribs to spare), but now it seems that hulking fire beasts and at least one giant-sized wolf will kill Dark Souls players at some point. What else does Dark Souls have in store for players seeking punishment?
Let's look through the gallery and theorize!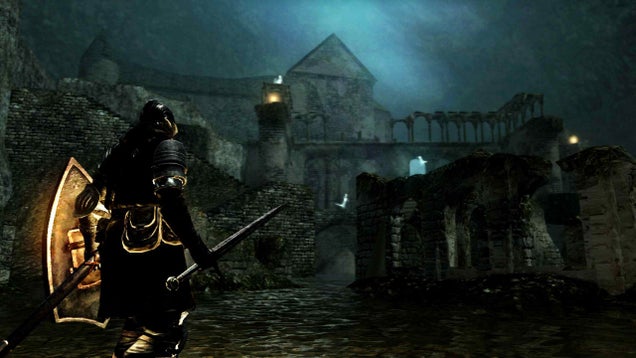 S
Dark Souls will have great mood lighting... but will it also have ghost bats?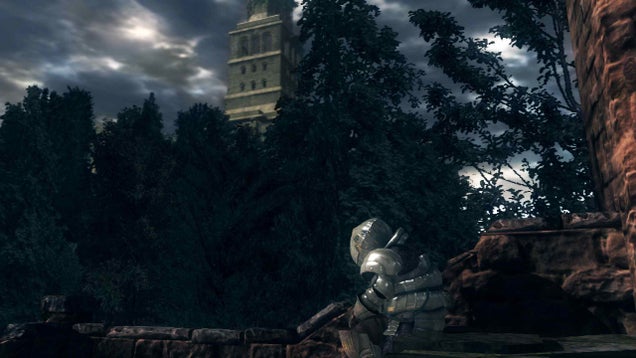 S
It will have the tubby "onion knight." Based on previous interviews with Dark Souls' creators, we'll have destinations looming in the distance, like this bell tower.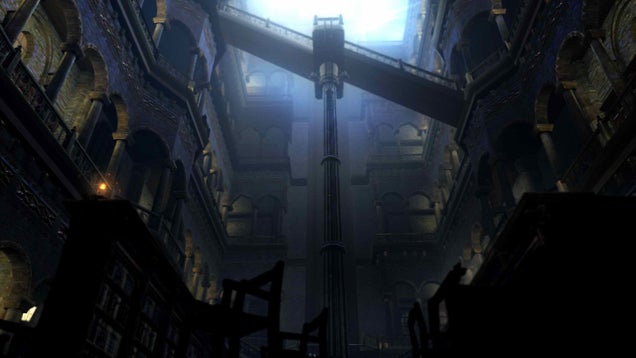 S
What appears to be a Tower of Latria-like structure might offer more opportunities to fall to one's death in the dark.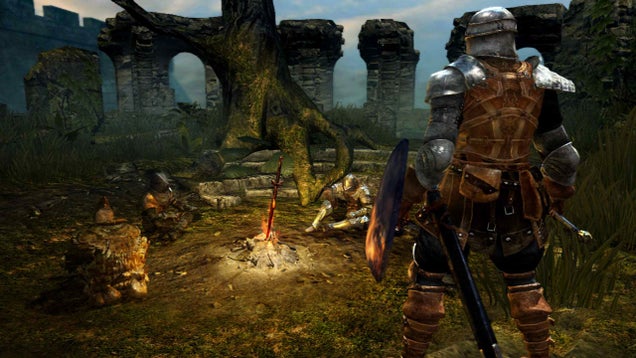 S
How will players meet and interact at beacon fires? At least we know from this screen shot that Dark Souls will offer copious armor variety.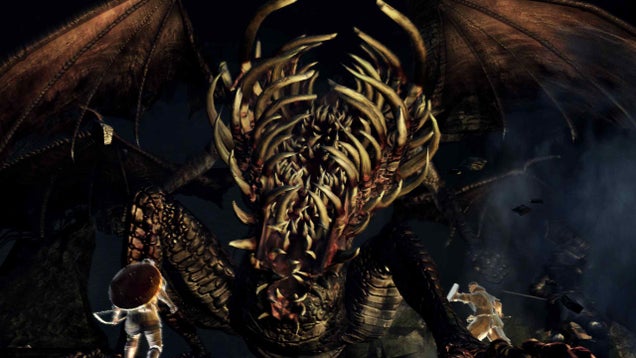 S
A shot of cooperative play against a hungry, toothy demon.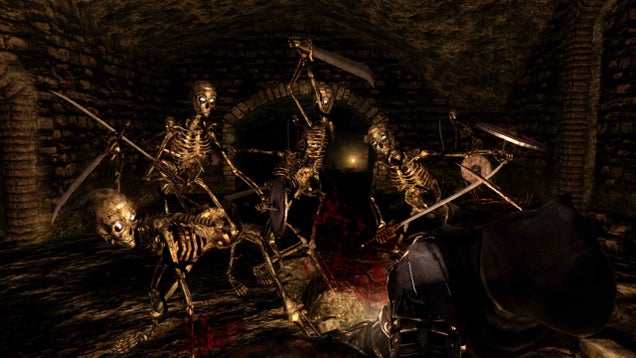 S
Classic From Software imagery. Skulls with swords and shields gang up on the player, a soul in the distance...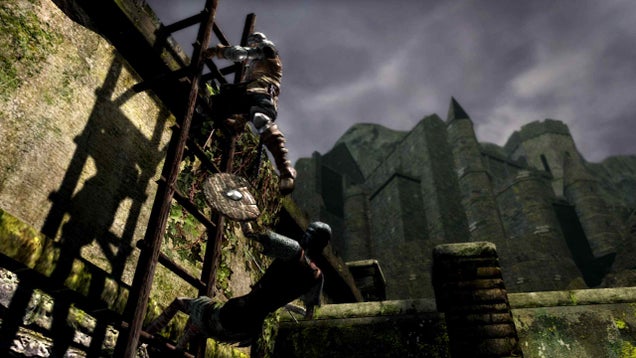 S
Get. Off. My. Ladder.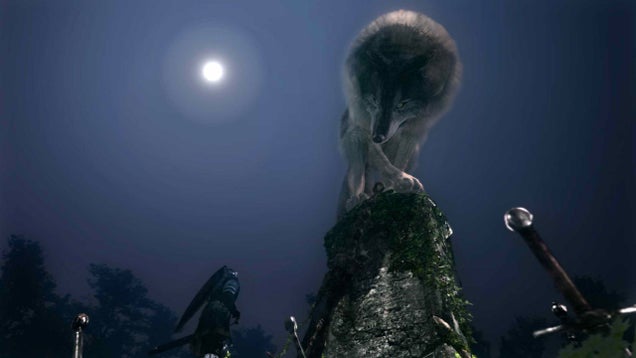 S
The big bad wolf.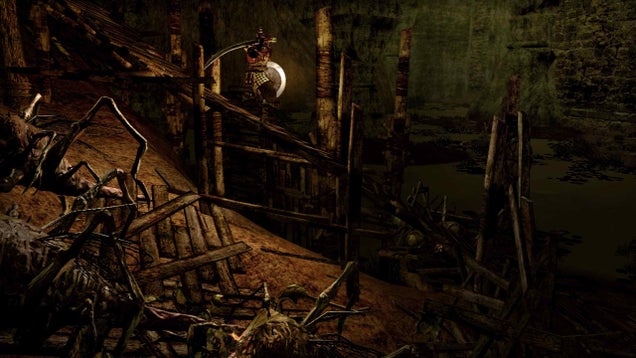 S
Shades of the poisonous "Valley of Defilement" now with more spiders.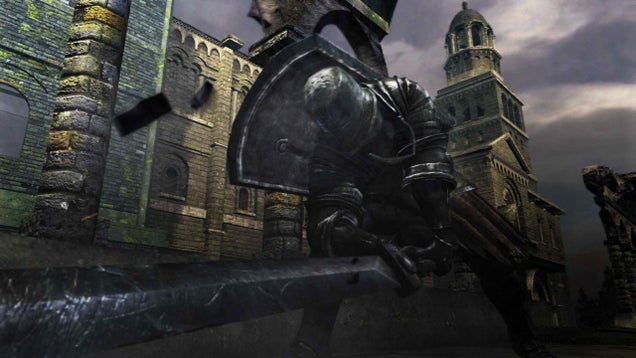 S
Big swords are back!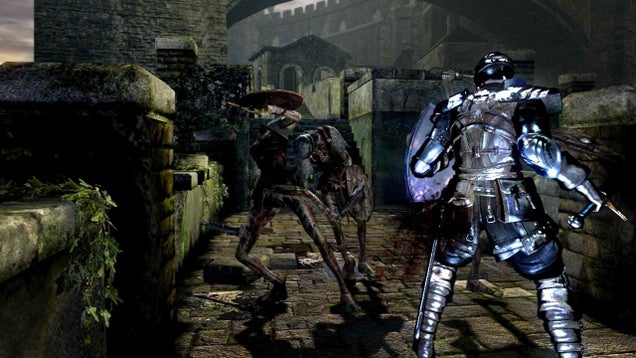 S
What spell is this player casting?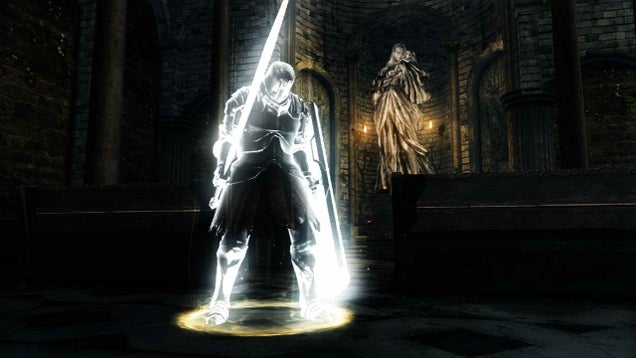 S
A player is summoned into another's Dark Souls game.