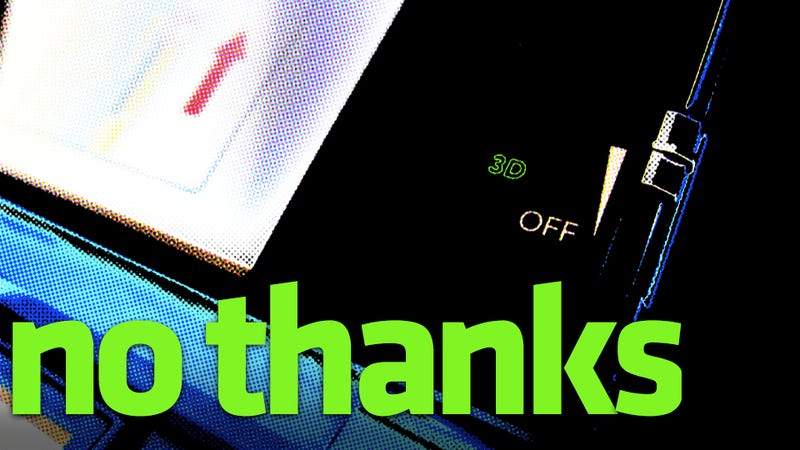 Tomorrow will mark my one week anniversary of owning a Nintendo 3DS. I'm happy with the handheld — it's a peach. However, six days in, and I've already ditched the 3D. I loathe it, and it's a feature I can do without.
Thankfully, Nintendo allows players to switch on the 3D effect and switch it off. And thankfully, the stylish hardware and elegant software that powers it are compelling enough to warrant a purchase. But the 3D? No thanks.
When I first got the machine, I was amazed by the 3D effect. I still am. I posted tips players could follow in order to enjoy the 3DS in its 3D glory and not get ill. Those tips are certainly helpful, and I haven't gotten sick to my stomach from playing the 3DS. As time passed, I did get headaches and a general worn-out feeling — even with the 3D in its weakest setting. I'm not alone: My wife made it about two days with the 3D and then switched it off. However, my 7-year-old played with it for the recommended time and thought it was "really cool". It is cool. It really is. 3D images without the need of stupid glasses!