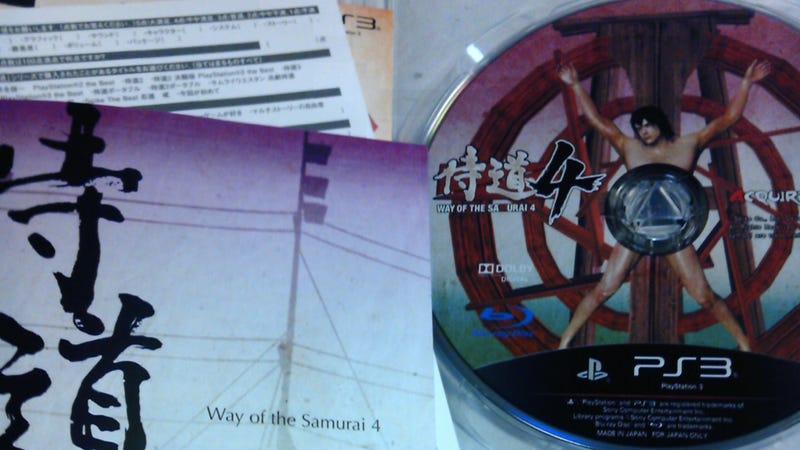 Recently released Way of the Samurai 4 doesn't come on your typical game disc — makes sense as it's not your typical game!
The fourth installment in The Way of the Samurai series looks...ahem...different. It's another samurai game, but this time peppered this time with heavy S&M imagery.
There are NSFW scenes of men in tiny underpants being whipped and being lowered on a "wooden horse", which was used for torture in Japan during the 15th century's Warring States Period.