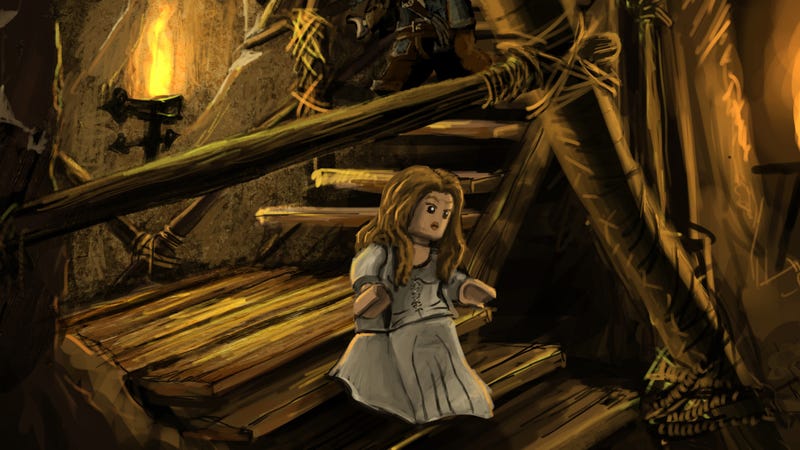 Put a video game on the Nintendo 3DS and weird things can happen, including random pirate battles.
With Game Developers Conference ramping up around me in downtown San Francisco today, I walked into a hotel and briefly tried Lego Pirates of the Caribbean 3DS. Sure, there are game developers to talk to around here, but there are also games to check out and the irresistible allure of seeing what people are doing with Nintendo's new handheld.
For experienced eyes like mine, Lego Pirates of the Caribbean's glasses-free 3D was a familiar feat. I've seen a couple dozen 3DS games in the last year for Nintendo's new handheld. The 3D in this game is subtler than most, designed not to tire young eyes by putting the focal point of the 3D on the player's character. The background pops or recedes around him; collected Lego studs shoot toward the player in 3D.
That's well done but unsurprising.
The 3DS has other tricks, though, and the 3DS version of Lego Pirates, a port of the standard DS game with better lighting and character models pulled from the Wii version, uses the system's quirkier features.
It uses Play Coins, the currency 3DS owners earn for taking steps in real life while they carry the system. You walk with the 3DS, you gain coins. As in Sega's Super Monkey Ball 3D, you can use them to unlock some of the game's characters.