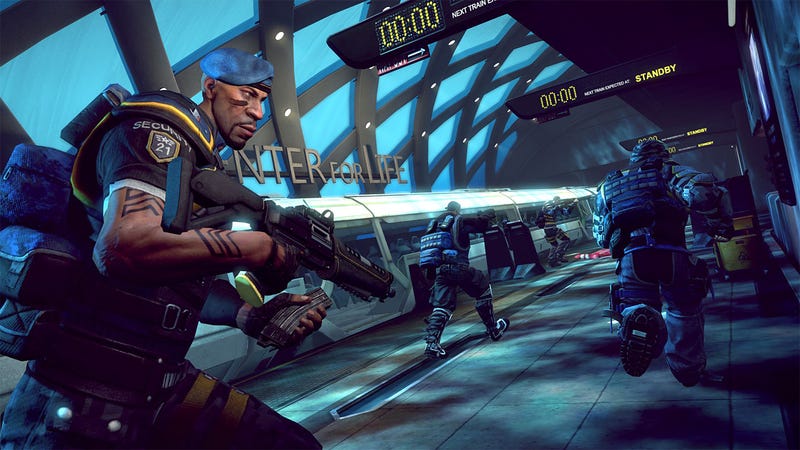 What's taking Brink so long? Why won't this ambitious, complex first-person shooter come out already? We've already seen and enjoyed its "SMART" approach to speeding through levels and over obstacles. We've been impressed by the detail of the futuristic Ark and Brink's teamwork-focused gameplay.
Recently, we got a deeper look at what else Splash Damage's shooter Brink has to offer, this time from a more posh perspective, where we were rich with guns and fighting in finer conditions.
Now, I've played through its previously featured mission before, one set in an area called Container City. That level, a makeshift environment built from corrugated metal, shipping containers and refuse, sees players escort an engineering robot through a winding path. Guard that 'bot, eliminate opposing Security forces and recover a bioweapon, all while enjoying a constant stream of experience points doled out while shooting bad guys and performing key and secondary objectives.
Kotaku's own Stephen Totilo has seen that level twice, played by Brink's developers, then by himself.