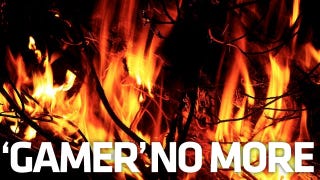 Is it just me, or have things gotten a little uncomfortable around here lately? No, I am not making yet another website redesign joke. I mean our gamer culture, and I think it's time we had a talk.
Video gamers have had a weird past month or two. Fans who follow the culture closely online, whether that's through the Twitter feeds of their favorite personalities, the comments sections on their daily blogs or in the threads of the forums they haunt, might've noticed a certain degree of cultural friction happening.
Is Bulletstorm too offensive? Is Duke Nukem sexist? And just what the hell is this Dickwolves thing about? If you're late to the party, just Google some words from that string and you'll catch up. Or just read on. Because everyone's talking about stuff like this, and it seems we've all got something to say.
Plenty of gamers would rather not be part of a culture where the products celebrate toilet humor; the idea it's tasteless as all hell to have "Gang Bang" as a skill in Bulletstorm is certainly a valid perspective. Plenty of businesspeople think it's sexist or exclusionary to have a press event in a strip club, as Duke Nukem did. I mean, why do we really need the old Duke anyway – haven't "we" grown out of games that act as hyperbolic fantasies for boys who want to kill things and look at boobs?