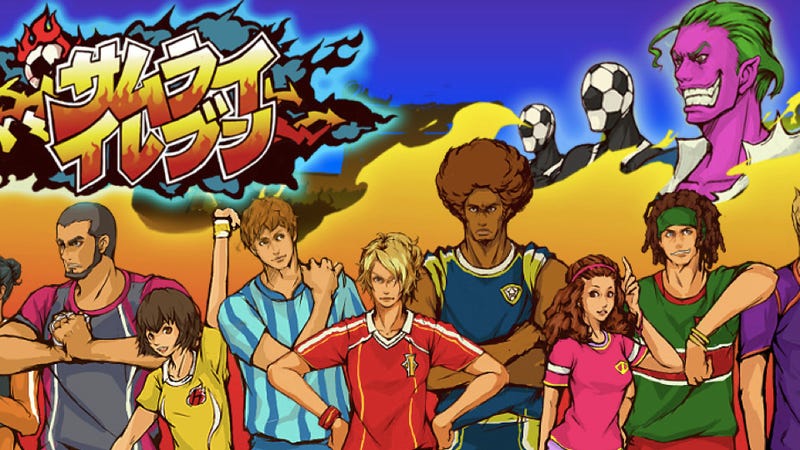 Inazuma Eleven ("Lightning Eleven") is a soccer role-playing game from Level-5. Samurai Eleven is a soccer sim from Square Enix. You'd think if someone was going to make a clone, they'd at least change the sport. And the font. You'd think.
Level-5 is the studio responsible for games like Professor Layton and White Knight Chronicles. Square Enix makes Final Fantasy and Dragon Quest games. And this. The gameplay is different from Inazuma Eleven, which pre-dates Samurai Eleven by several years, as is the art, of course. Samurai Eleven is a team management simulator, but still, there are striking similarities, such as the game's title and the game's font, which is akin to the Inazuma Eleven font (pictured).
Samurai Eleven was recently discovered by Japanese netizens during an online conversation about the recent Professor Layton rip-offs.