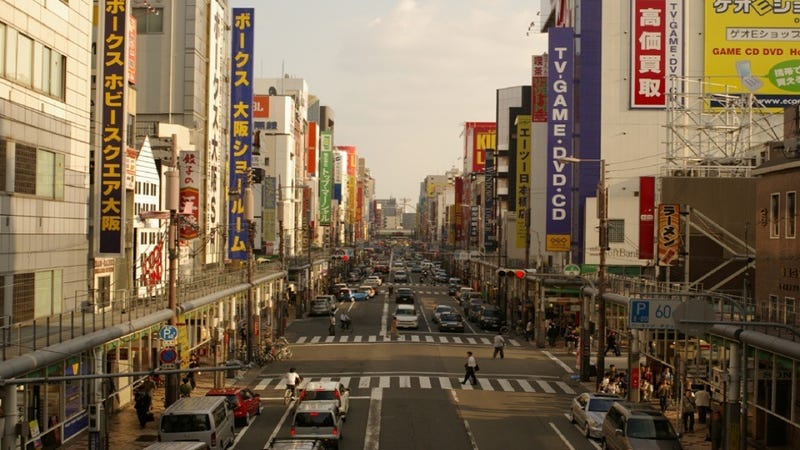 Den-Den Town, Osaka's "denkigai" or "electric town", is known for its used game retailers like Super Potato and figure shops like Osaka Gundams. There are also the maid cafes, where folks can get a coffee and talk to a maid. Some, however, are serving way more than coffee.
"Struggling arcades and video game shops are converting into maid cafes because it is a simple job from an interior point of view," an Osaka-based reporter tells weekly Shukan Jitsuwa (via Tokyo Reporter), "and this is the right time in the business cycle to make money." Struggling game centers have a difficult time purchasing expensive game cabinets, which can cost thousands of dollars, or even sticker picture machines, which can cost tens of thousands of dollars.
The popularity of maids exploded between 2003 and 2004, just as home video game and handheld consoles were taking a bite out of arcades' businesses. As their popularity grew, more and more maid cafes sprouted up in Tokyo's Akihabara as well as Osaka's Den-Den Town. The cafes hit Tokyo hardest and first, and then trickled down elsewhere through the country. In 2004 and 2005, maid cafes still weren't quite mainstream in Den-Den Town, and the area still had the air of dudes in flannel shirts looking at old Neo Geo cartridges. Things have since gotten slightly more frilly and cute.