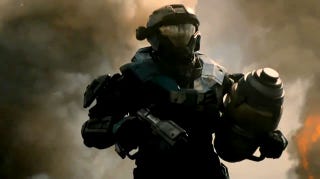 Earlier this month, the Visual Effects Society honoured the winners of the 9th annual VES Awards, meant to recognise the best achievements in special effects and visuals for movies, commercials, TV, animation and, yes, video games.
While Inception was the big winner on the night, taking home four awards, we're more interested in who won the gaming gongs, as these prizes are given out not by vicious messageboard trolls, but by the peers of the men and women who do this stuff for a living.
While, like the Writer's Guild Awards, nominations are only open to members of the VES, unlike the WGAs you'll see below that the winners were truly deserving regardless of who pays an annual membership fee or not.