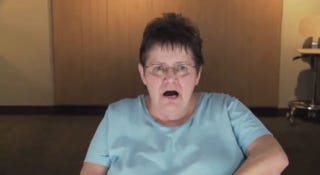 Electronic Arts' Dead Space 2 marketing campaign is in the sights of a parents advocacy group.
Well, actually, it is, since a "parent advocacy group" is calling out the campaign for the same reason I think it's stupid: it completely overshoots (and in many ways insults) its target market, pandering to a demographic that won't (and shouldn't) even be looking at the game, let alone buying it.
If you haven't seen it, the campaign focused on the reaction of mothers to the game's gorier and scarier moments. It closes with "Dead Space 2. It's everything you love in a game, and your mom's going to hate it."