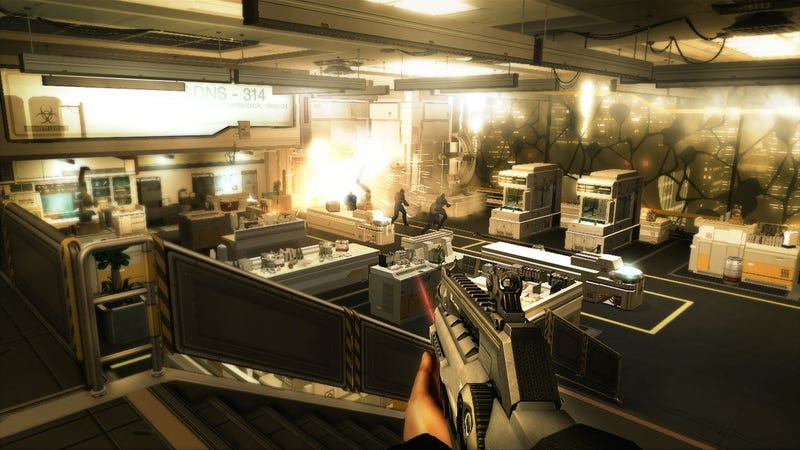 I've learned to walk in Deus Ex: Human Revolution, seeing its first-person shooter side, getting my feet wet in its sci-fi drama and corporate espionage, before diving into its cyberpunk depths.
Deus Ex: Human Revolution is a massive, open-ended action role-playing game set against a vast conspiracy. In this cyberpunk fiction, humanity is at a turning point. This near-future world, set 20 years prior to the events of the first Deus Ex game designed by Warren Spector and Harvey Smith, is one on the brink, just before disease, natural disaster and widespread cybernetic human augmentation radically alter humanity's course.
"It's not the end of the world, but you can see it from here," says Eidos Montreal art director Jonathan Jacques-Belletete, likening Deus Ex: Human Revolution to a futuristic Renaissance, with new discoveries poised to alter history. That analogy has been threaded through the Deus Ex storyline, character and costume design and the architecture of this world.