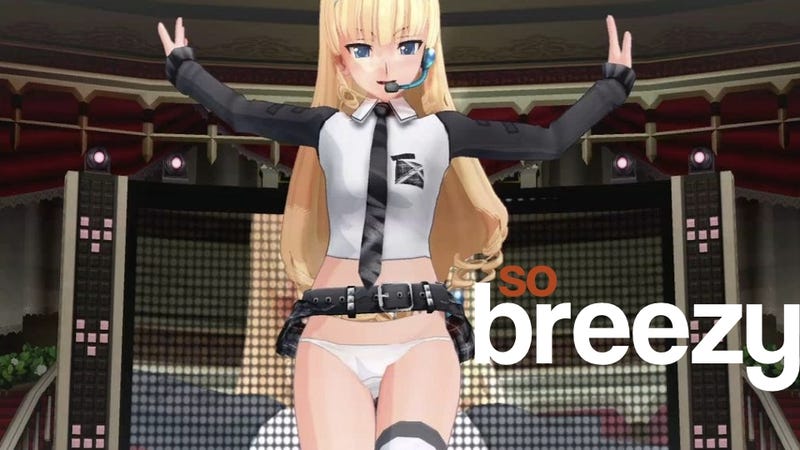 For years, glimpses up skirts were used to titillate Japanese gamers. A new game's done away with that entirely. It is moving beyond, to new realms of I-don't-know-what.
Many of the earliest computer games were adult titles, once again proving that pornography is often the killer app for early adaptors. In Japan particularly, upskirts, or "panchira" in Japanese, have appeared in gaming as they had in manga and anime, for years.
What makes animated or in-game glimpses of such ilk so obligatory is that these were either drawn or modeled by someone who at some point decided that these were underpants and not a bikini bottom. Like I said, obligatory.
Yet, it's that glimpse that causes some degree of titillation, the feeling that one is seeing something that one should not, which is why the fact that often innocuous characters in family friendly games like Super Smash Bros. or Hot Shots Golf have such detailed underwear designs. Upskirts were a reason why game designer Fumito Ueda made the protagonist of the upcoming PS3 exclusive The Last Guardian a male and not a female. Since the game features a lot of climbing, he was worried about possible panchira.