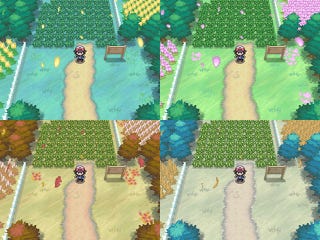 The average person might look at this year's Pokémon game and believe he or she is looking at last year's Pokémon game. The series evolves at the speed of continental drift, but this time, Nintendo says, the changes are big.
Pokémon Black and Pokémon White, released for the Nintendo DS in September in Japan and coming this March 6 in North America, do things differently. This is how differently...
Change: Pikachu and the other familiar Pokémon are temporarily banned from the new Pokémon game. As players venture through Black or White, they will only meet new Pokémon, until they beat the game's main enemy gym leaders in the series-standard battle of well-trained pocket monsters. After that, the old Pokémon do show up.