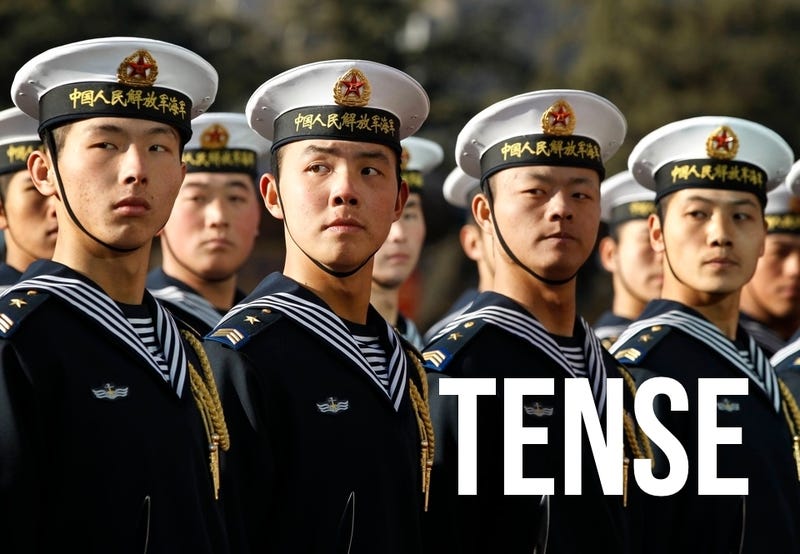 Big bad China. The Mainland. The second biggest economy on Earth. Communism. And a whole military complex. Neighboring Japan is worried. What about game companies?
It used to be the other way — China worried about Japan. During the early part of the last century, Japan romped through Asia in a smash-and-grab, taking land and leaving destruction in its wake.
There were atrocities, horrible, horrible atrocities. Yet, even today, some in Japan argue that the military aggression and territorial expansion was no different than what the Americans and Europeans carried out in previous centuries. But that was then, and in the middle of the 20th century, Japan was the "yellow peril"
The war left Japan occupied by its victors and without a standing army under its new, American-written constitution. Today, Japan has a Self Defense Force, created to protect the country. However, that hasn't stopped the SDF from being deployed in, say, Iraq.
Yet, Japan is worried. "We can't help but have concerns about a certain lack of transparency in (China's) defense build-up and growing maritime activities," Japanese Prime Minister Naoto Kan said earlier this week (via Yahoo!). Last year, the two countries went head-to-head over a dispute caused by a Chinese fishing boat and land claims. Whether Japan has a right to be truly worried or whether the country is overreacting is up for debate as China is both too scary and not scary enough to be villains.