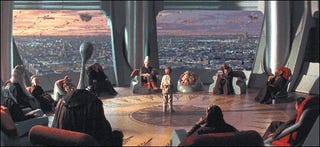 Sometime within the next month Kotaku Beta will become plain old Kotaku. Now's probably a good time to host another Kotaku Editorial Board to discuss the changes and try to answer some of your questions.
One important thing. You might want to check out this neat little trick on the beta site. Try moving through articles by using your keyboard arrows. Right and left to change articles, up and down to read them. Makes a big difference.

We held our first Kotaku Editorial Board back in July, but with the advent of the Kotaku Editorial Board tag page, it didn't feel as necessary. Myself and the other writers have tried to stay on top of the comments, questions and requests left in the running forum page instead.