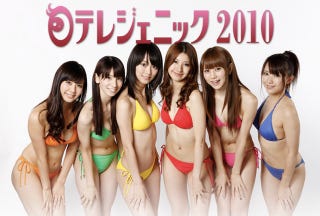 The Nintendo 3DS is poised to take glasses-free 3D to the great unwashed. That's not all, it seems.
As detailed last fall, the 3DS will stream programming from Japanese TV network Nippon Television on a daily basis.
Initially, it was revealed that the programs will be gourmet and travel shows. A report today is more specific, stating that idol talent show, search, whatever Nippon Telegentic 2010 will also apparently be shown on the 3DS.