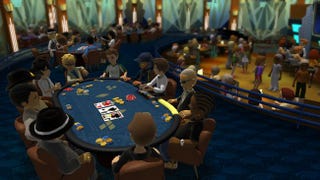 Starting this spring Microsoft will again test the waters for a video game that replicates, perhaps replaces, something you might watch on television.
In 2009, Microsoft turned the once-popular television game show 1 Vs. 100 into a very popular mob trivia game on the Xbox 360. The game had a regular season, a live audience and contestants, but eventually succumbed to the apparent lack of advertising support. It was canned half-way through 2010.
During last week's Consumer Electronics Show, Microsoft told me that the game was the first step in looking at the "one versus many experience." 1 Vs. 100 allowed Microsoft to build and test the infrastructure that allows for the next iteration in the experience: Full House Poker.