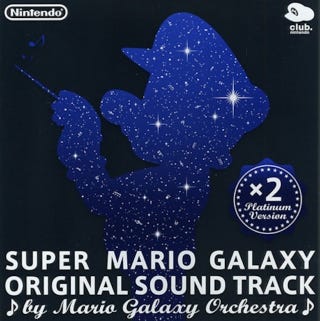 I used to think badly of some of the people I saw on the New York City subway. They were misusing video games. They didn't know what I was sure I knew: the proper way to enjoy video games.
These folks would would sit on the bench in the C train, playing a video game on a PlayStation Portable, a DS or iPhone, with no headphones on and the volume turned down to zero.
They might have been having a good time. As far as I was concerned, they might as well have been talking during a movie, texting while watching a TV show or treating the opera as a backdrop to passing gas.
These game-music-ignoring gamers were disrespecting the source material.
These game-music-ignoring gamers were disrespecting the source material. They were disrespecting the art. People had composed video game music for them. Some person or some team — some member of a coterie of composers who had created the joyful Super Mario Bros. theme and the swelling Halo score — had created music just for these players. In response, these subway gamers turned down the volume.
These folks decided that video game music was not something video games needed. They decided that video game music was something they could ignore.
These people were philistines, and in 2010, I became one of them.
A Decade Of Temptation
For many years, I tried to ignore the pervasive implication that video game music doesn't matter. My childhood and my memory confirmed my instincts that it did.
My young ears learned to notice the quality of music thanks to the remarkable piano work in Super Mario World. For a long time, Tetris was not Tetris to me if it didn't play a warbled version of Tchaikovsky. There is no doubt that video game music once constructed among my neurons new triggers to joy. Video game music mattered to me. Play for me, today, the performance of a Tokyo jazz band covering old Donkey Kong tunes and I will become so nostalgic I temporarily lose motor function.