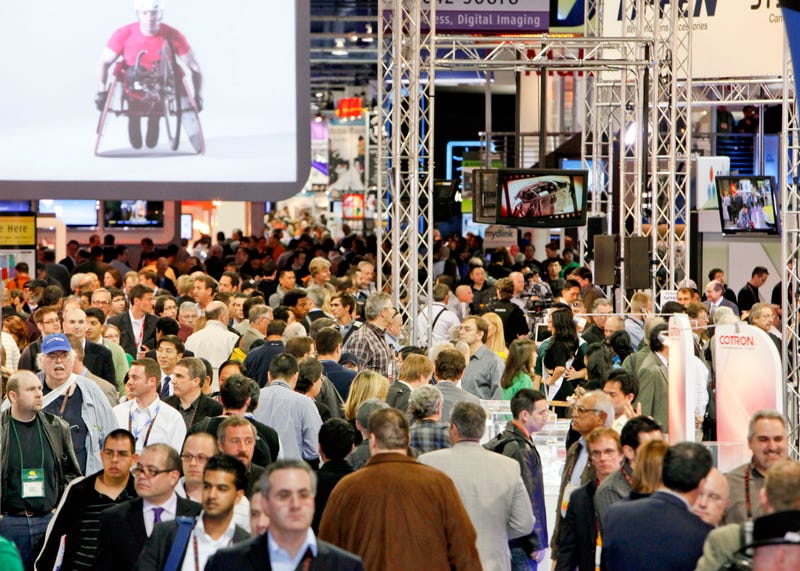 A nearly pocket-sized computer gaming rig and a video game console that can mimic your facial expressions were among the gaming innovations shown off at this year's Consumer Electronics Show in Las Vegas last week.
Increasingly, the annual Vegas electronics show has become less about gaming and more about some of the things that gamers and gadget hounds might find interesting. 3D televisions made a return appearance at this year's show, for instance, as did transforming cars, robot pitchmen and networked televisions.
But for those strictly interested in gaming, the innovations, while eyebrow-raising, were few and far between.
Sony president Sir Howard Stringer kicked off the show, which drew about 140,000 people from around the world to Las Vegas, with a walk through of his company's big push: 3D. The presentation, which wrapped up with a short performance of Cirque du Soleil's Viva Elvis, seemed mostly fixated on 3D. They showed off cameras and camcorders that can capture and display in 3D and 3D televisions.
Gaming's one moment during the show gave us a look at Music Unlimited, a service that can take your music library and stream it to your Playstation 3.