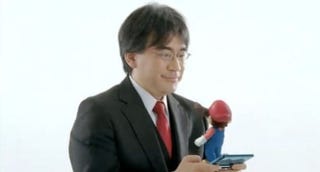 Just hours before a weekend-long 3DS Nintendo World showcase kicks off in Tokyo, an established Japanese gaming news outlet is reporting details about the system's launch in that country that could signal what we're getting in March in the U.S.
The Japanese site Inside Games puts the price of 3DS games at 5800 Yen, compared to the common 4800 Yen price for regular DS games, according to a translation of the story on website Andriasang.. That would make a 3DS game cost the equivalent of $70 US compared to $58 US for DS games.
Nintendo hasn't revealed game prices in America or Japan, but the Inside Games report signals that software may cost more on the 3DS than on the DS. In the U.S., top DS games often go for about $30-$35.
(In Japan, the 3DS will sell for 25,000 Yen or about $300 US; there's no hardware price confirmed for the U.S. yet.)