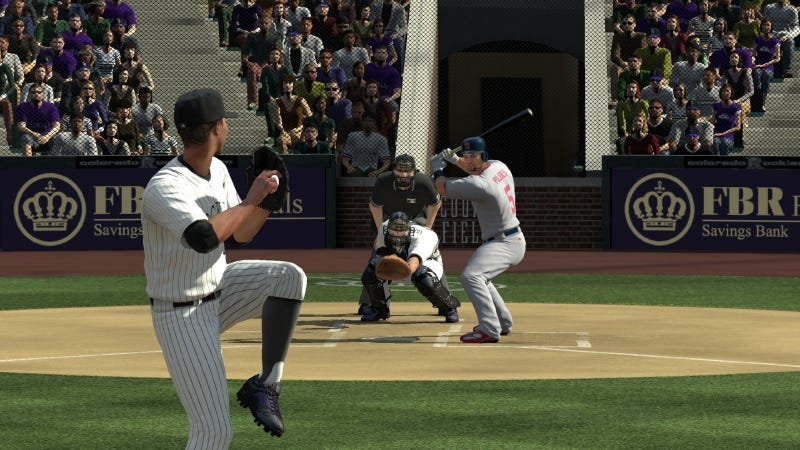 Three up, three down, three times squared. Do that in a video game and you might win a million bucks. 2K Sports' mad Million Dollar Perfect Game challenge returns this year with MLB 2K11.
"I don't know if we're smart or just insane," Jason Argent, the vice president of marketing for 2K Sports. "The million-dollar bounty's back. I just walked out of a meeting with our chief financial officer; budgeting for this sort of thing is a bit of a challenge when you can't say exactly when you're going to pay it."
2K Sports fully expects to, and if it goes anything like last year's stunt, it won't take long. The basic proposition is the same: Using the MLB Today feature in the game, which matches the starting pitchers and starting lineups for that day's game in real life, take your starter through all 27 opposing batters without any of them reaching base. Film it - according to a strict list of qualifiers so 2K knows it hasn't been faked - and send it in, and someone might show up on your lawn with a crazy-sized check for a crazy-sized amount.
"How often do you get to write a ridiculously big check to one of your fans?" Argent mused.
Conceived last year as a promotion to tout MLB 2K10's remade pitching mechanic, 2K Sports struck gold when the winner turned out to be Wade McGilberry, an earnest young husband practically sent from central casting. McGilberry twirled the perfecto on release day in March 2010, waited out a nervous month while 2K verified the feat, then declared the prize money would be used to pay off a mortgage and start a family.