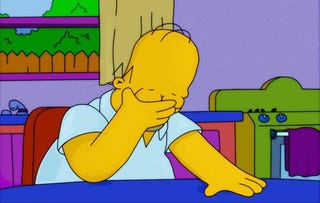 There were so many things to get excited about in 2010! So many things to cherish! Sadly, life isn't all kittens and rainbows, and for every up, there must be a down.
These are 2010's biggest video gaming disappointments. Now, before we go any further, know that few of the things we're listing below were terrible. These aren't the worst things in video gaming for 2010. They're just the things that we hoped or expected would be at a certain level of quality or success, but for whatever reason, were not. In other words, a disappointment!
FINAL FANTASY XIII

There are few game series in the world that can truly be classed as being "AAA". Mario, Halo, Zelda, Call of Duty, Grand Theft Auto. Oh, and Final Fantasy. Now consider, when was the last time any game in any of those series turned out to be not just a disappointment, but a genuinely poor game?
It's so rare these days that to see Final Fantasy XIII in the state it was released is slightly shocking. It's like the game was never tested to see if people would actually enjoy it.