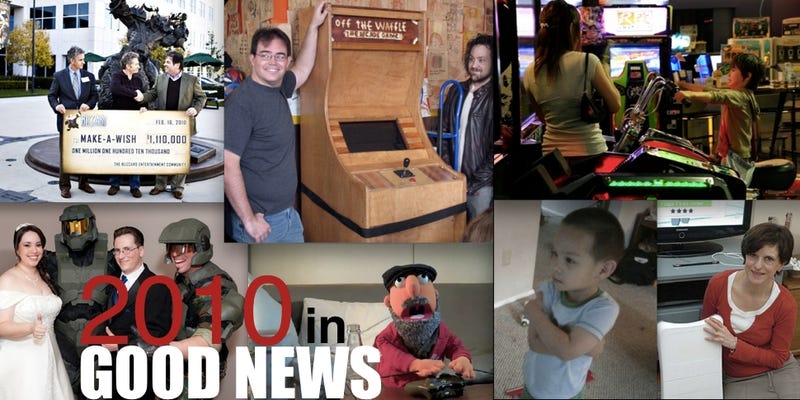 The negative video game news stories are always the easy ones to remember. But this past year was not a cesspool of negativity. There was good, too. Lots of it.
It is true that the human brain is able to remember negativity better — hence the reason why politicians run negative ad campaigns. Even going back through things I'd written in 2010, I sometimes found it hard to recall positive things I'd covered. Sad, but very, very true.
Yet, when I went back through this year's back catalogue, there they were. The stories ranged from romance to research. But one thing was constant: video games don't only have the power to entertain us, they have the ability to inspire us and even make us better people.
True Romance
We not only love games, but we love how games can be used to facilitate romance and make memorable wedding proposals possible. There was the game designer who created Dinner Love and the Quest for Soup to pop the question or the guy who hacked Mother 2 and then filmed himself and his bride-to-be playing through the game in fancy clothes. One of the most adorable proposals featured a muppet playing Halo. And when there weren't proposals, there were wedding rings — lost and found. But do the couples who game together stay together? One Halo newly-wed couple is still fragging a year after being married by Master Chief.