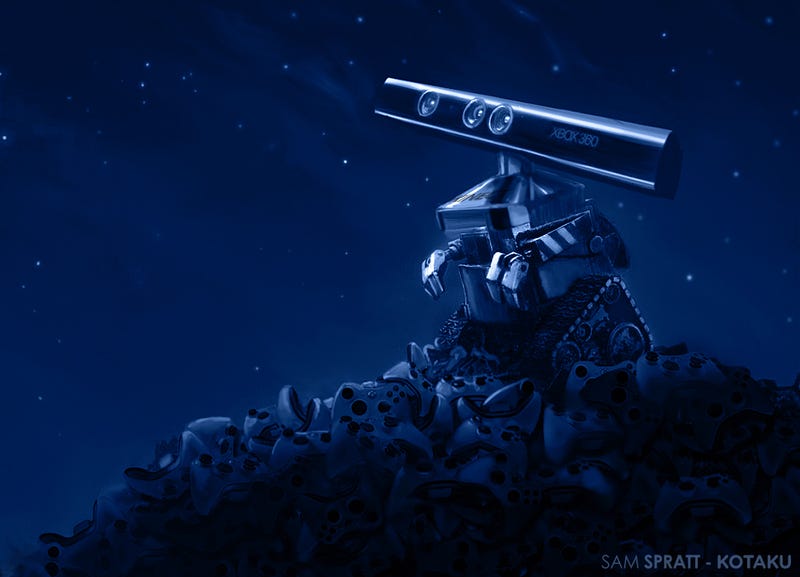 Motion control neither revitalized nor ruined video games in 2010, the year when finally everyone was doing it. You could find motion control games everywhere, joysticks and buttons be damned. It wasn't all bad. But much of it was wild.
How much arm-waving did we all do to control video games this year? How many times did you tilt an iPhone or iPad? Will you be nostalgic in 2020 for that year a decade ago when you considered re-arranging your living room so you had the space to hope around in front of a Kinect? Was there ever a year in which I said so many times, to so many people, describing so many new video game controllers that "It's like Minority Report"?
The Original Motion Gaming People
First, we had Nintendo, the people who got everyone excited about motion gaming in 2006 when they released the Wii. Their motion-sensitive Wii Remote made living-room bowlers and tennis pros out of all of us and all of our grandmothers. Nintendo put out a gadget called MotionPlus in '09 that made the Wii Remote more sensitive to our arm swings and wrist flicks, then spent the first 10 months of 2010 releasing no games that supported it. On the 11th month they did release one; it was not good. It was bundled with the new Wii Remote Plus that included MotionPlus in its shell.