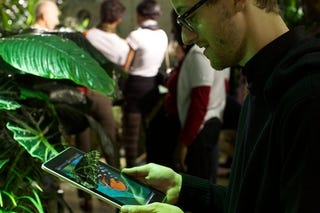 Well, weren't you a good boy and/or girl this year! That iPad's going to be your favorite new toy no matter what, but here's how to squeeze the most out of it from day one.
Step One
I'll assume you've successfully removed the iPad from its box, yes? Good. You're a natural! Now trot on over to your computer and plug it in with that fancy 30-pin connector (also, don't lose that connector—it's proprietary to Apple).
Once you're hooked up, iTunes will walk you through the registration process. It's pretty intuitive! But in case you're not one to intuit, you can check out our original iPad set-up guide.