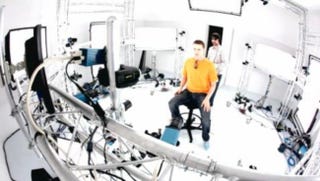 The art of lying is the most fascinating thing.
Some people do it well, others are just plain bad. But it's rare that someone trained to detect an untruth can be completely fooled. That's because no matter how good a liar a person is, they almost always have a tell of some sort.
That's what has me so excited about the potential of Rockstar's upcoming crime game L.A. Noire. Thanks to some slick technology and some, hopefully, solid acting, Rockstar seems on the precipice of delivering the sort of game that will allow you to read the game's characters.