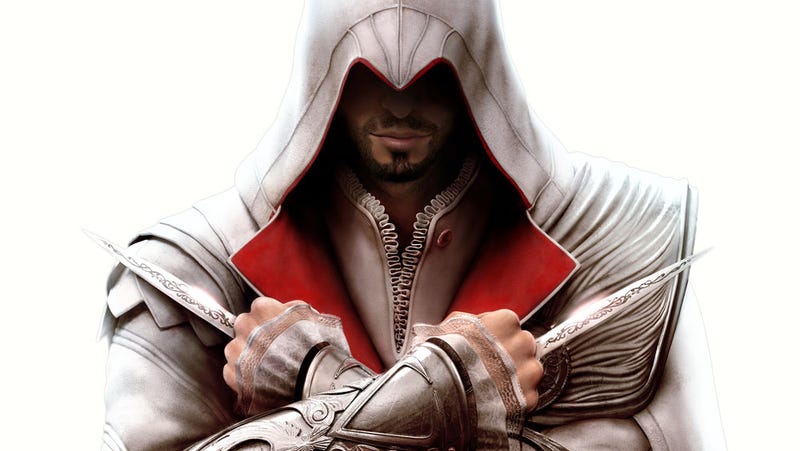 Jeffrey Yohalem wanted the blockbuster video game he wrote this year to be different. He wanted Assassin's Creed: Brotherhood to say something about the world today, if he could get away with it.
Although few people expect blockbuster video games to carry political messages or weighty ideas, the 27-year-old Yohalem wanted the game to go after powerful people and correct a mistake promulgated by Barack Obama. While writing this game for his employer, the giant gaming company Ubisoft, he wanted to use the game to criticize the power of large corporations.
"We'll see how it turns out, or if they end up clamping down in the future," he told Kotaku in a telephone interview. So far, with the game out for three weeks, he thinks he's pulling it off.
In trailers and TV commercials, Assassin's Creed does not look like a game rich with 21st-century political criticism and advocacy. It doesn't even look much like a "Daily Show for the Renaissance," which was a guiding principle for one side portion of the game Yohalem wrote.
As it is advertised, however, Brotherhood looks like a game about assassinating bad rich people in late 15th-century Rome. This is the manner in which you play most of it and the reason many people find it fun. As Ezio Auditore da Firenze you climb churches and Roman ruins, collect intelligence from Niccolo Machiavelli and Leonardo da Vinci, trail Italian nobles and swoop down to stab them.
The new Assassin's Creed doesn't look like a game that is going after modern Supreme Court decisions (even though it is), nor one that had content cut out of fear that the President of France would sue over it (it did).