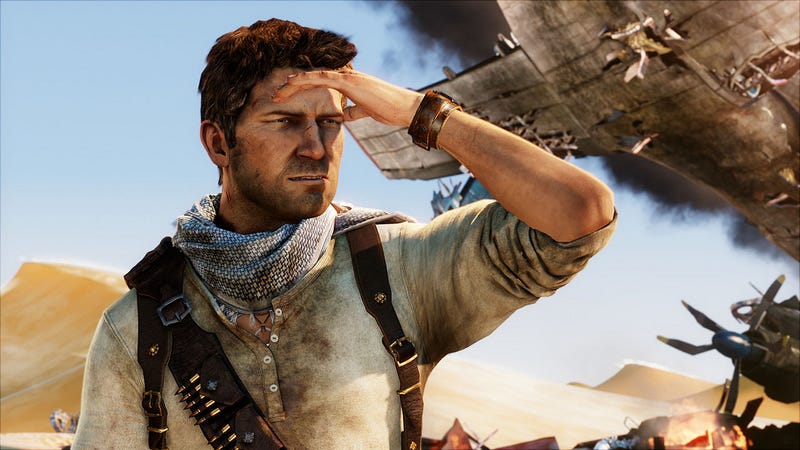 Since Entertainment Weekly revealed Uncharted 3: Drake's Deception this morning, the PlayStation Blog has updated with new information and images and box art has reared its likely placeholder head. Want to see?
Entertainment Weekly had the scoop this morning on the third adventure of everyone's favorite swashbuckling treasure hunter. Drake's Deception will be taking our hero around the world in search of the fabled Atlantis of the Sands. EW even had a nifty trailer, which has since popped up over at the PlayStation Blog.
Click to view
Along with the trailer, the PlayStation Blog has also confirmed that the game will support stereoscopic 3D, while delivering several bits of fresh artwork, all revolving around Drake and a plane crash in the desert.