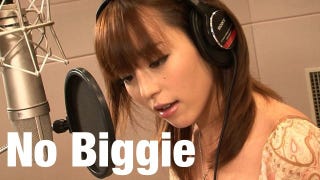 Yu Darvish, the half-Japanese half-Iranian pitcher for the Nippon-Ham Fighters, is a popular guy. He's tall, handsome and a brilliant pitcher. And he's being followed by Japan's biggest voice actress.
Aya Hirano hit it big with anime otaku in 2006 when she voiced the title character in The Melancholy of Haruhi Suzumiya, as well as the character Konata in Lucky Star. Voice roles in games like Eternal Sonata, Final Fantasy: Chocobo's Dungeon and Yakuza 4 followed.
This year, Hirano has been moving from fringe fandom to the mainstream — something that is pissing off her fans.