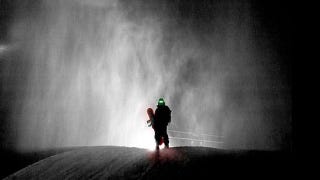 Electronic Arts hasn't released a console game in its once-great snowboarding and skiing series SSX since 2007's SSX Blur for the Wii. But from what we've heard out of the Great White North, a new SSX is well underway.
EA Canada has been working on a new SSX entry for the PlayStation 3 and Xbox 360 for the past two years, according to a source familiar with development of the game. The next SSX, that source claims, will take the game "back to its roots," but feature controls similar to EA's Skate franchise, using a controller's right analog stick to perform tricks. Development of the game is said to be handled by much of the Skate team.
Electronic Arts registered new web site domains for the SSX franchise earlier this year, indicating that the title of that game could be SSX Deadly Descent or SSX First Descent.