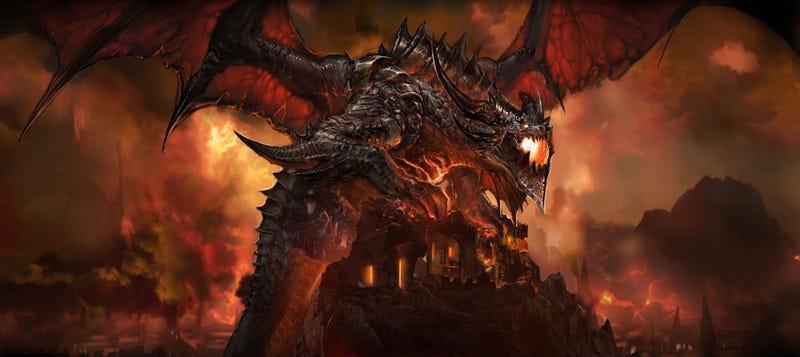 Next week Tonight, the world of Warcraft will change forever with the release of Cataclysm. Here's everything you need to know before Deathwing the Destroyer comes over and trashes the place. [Republished for the launch of World of Warcraft: Cataclysm.]
What Is Cataclysm?
Cataclysm is the third expansion pack for World of Warcraft, which with 12 million subscribers is only one of the biggest games in the world.
How Does It Change The Game World?
Deathwing the Destroyer, the antagonist upon whom the entire expansion is based, is a character that hasn't been seen in Warcraft lore since he was banished from Azeroth during the events of Warcraft II. He's now returned, and is understandably...upset.
Deathwing has ripped a dimensional tear in the very fabric of Azeroth, which is why the expansion is called "Cataclysm"; it's WoW's own apocalypse, with many of the game's regions radically transformed from what people will have been used to all these years.
Spots on the map that were once lovely are now charred wastelands. Conversely, old wastelands are now quite lovely spots! Visitors to the Barrens will also notice some rather drastic changes to the topography.