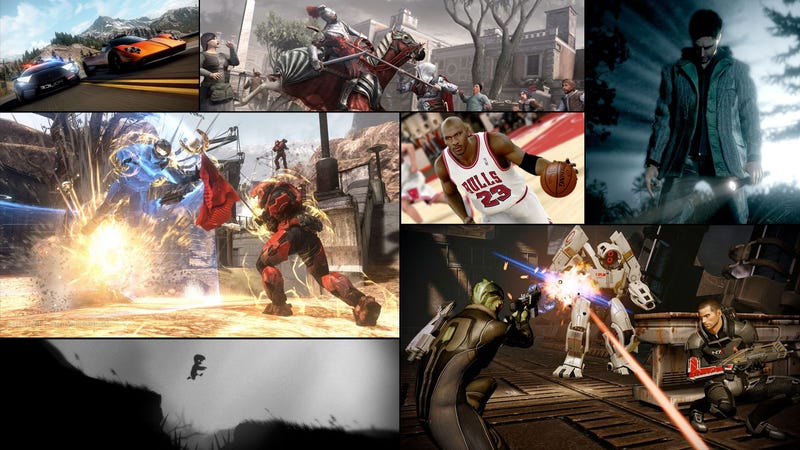 There sure were a lot of fantastic Xbox 360 games in 2010. But these 10 are the ones you or your grandma should be buying for people they love this holiday season.
Apologies to three prominent games that feature the letter "B" in their title for leaving you off this list. The competition was just too fierce.
Without fear and without distraction for Kinect — that new Xbox 360 sensor that has yet to connect to a must-own video game — here are the 10 must-buy games (two of 'em downloadable only — which you can "gift" by buying a card for Microsoft Points, just as you'd buy someone an iTunes gift card.)
Alan Wake
Rating: T
Genre: Spooky thriller mixed with third-person shooting
Ideal Player: Players who want something unnerving, if not scary, reminiscent of the classic TV show Twin Peaks, which was set in a similar are of the American northwest.
What's It About?
Alan Wake is a video game Stephen King who goes to a small town in the Pacific Northwest with his wife to escape the stress of writer's block, but discovers the stress of having his wife go missing and a nightmare of shadowy traumas that ensues. Smartly parceled in chapters that feel like episodes of a fine TV show. The storytelling is superb; the gameplay, be warned, is mostly shooting.
Bang For Your Buck:
A solid single-player game, though a brief one that lasts several hours, making this a tougher sell at its launch price of $60 but a better one now that it goes for about half of that.