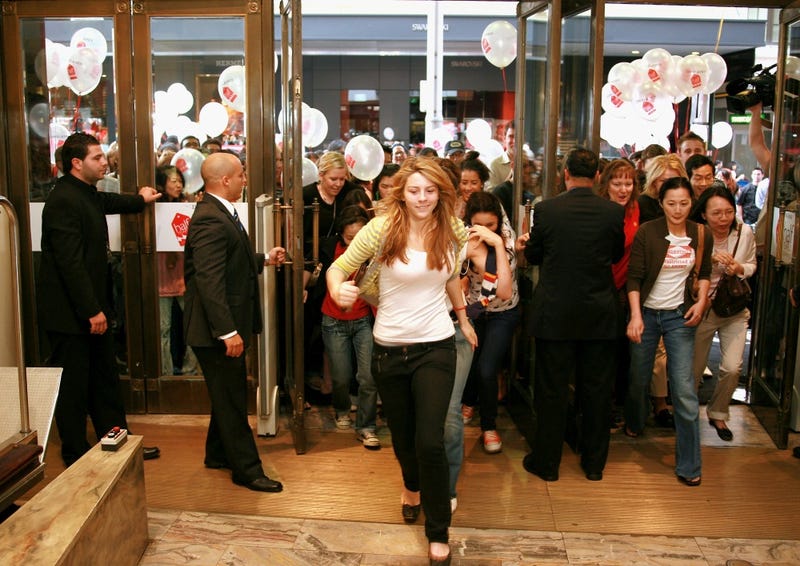 Happy Thanksgiving! Enjoy the parade! Delight in your dinner! Prepare for tomorrow's battle.
There are two types of people in the world. Those of us who want nothing to do with the bedlam, the insanity, the ferocity of Black Friday's plentiful, big deals. And those of you who live for the moment.
This survival guide is for the latter. In it we detail not only how to get through the day and it's crush of humanity, but also where to go for the best deals by console and how, if you hate going out on Black Friday, to still get some pretty great deals.
---
Prepare
Deal shopping is serious business. And Black Friday, Black Friday is like the Olympics of deal finding. If you're really going to go brave the human tempest that are the masses awaiting you at Best Buy, Toys R Us, any mart, then you better go prepared.
1. Eyes on the Prize: Pick a deal and stick to it and get there early. It might help to look over our Black Friday deals story and flip through our gift guides. If you're looking for one of the better deals, like a "door buster", expect to be in stiff competition. Get to the store before it opens, hours before.