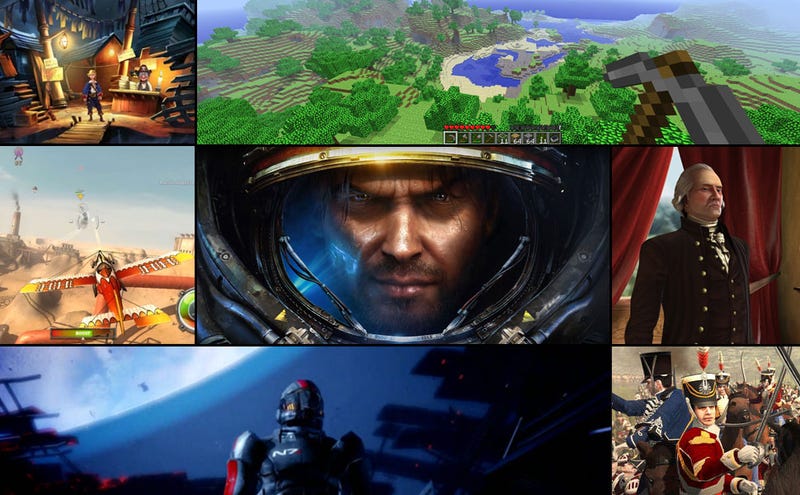 There's no faster way to somebody's heart than to buy them a great PC game. With that (and this week's Black Friday sales) in mind, here are our picks for PC games to stuff in that special someone's stocking.
Whether you're looking for a strategy game, shooter, role-player or something completely out of left field, here are ten best PC games you could wrap up and surprise someone with this holiday season.
---
Civilization V

Rating: E10+
Genre: Turn-based Strategy
Ideal Player: History buffs with a desire to see their social lives and marriages ruined.
What's It About? You take control of a civilization in its earliest days, as you guide your people throughout human history advancing their knowledge, exploring new lands and taking the sword to your neighbours.
Bang For Your Buck: Civilization IV came out five years ago, and people are still playing it. In many ways, this game is better than Civilization IV. Need me to paint you a picture?