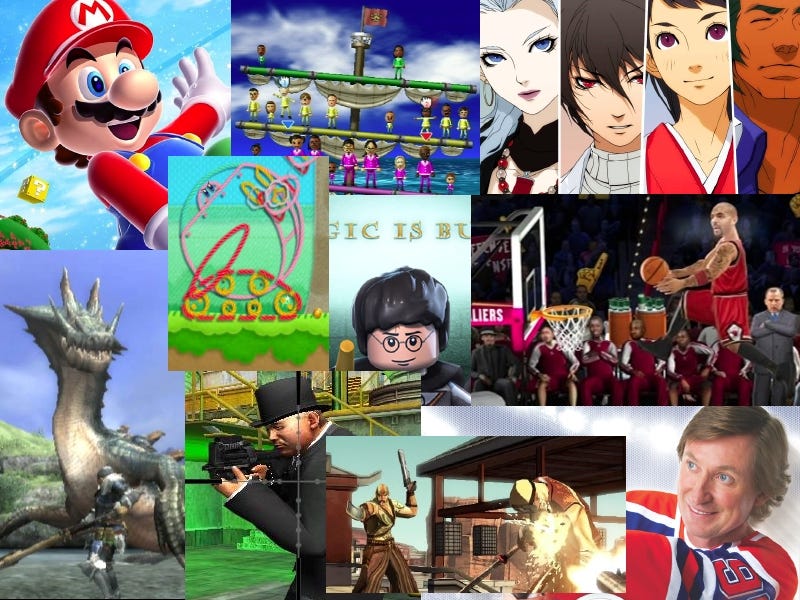 The holidays are coming, and that means it's time for you to start thinking about what sorts of gifts you want to give and get this year.
This year's slate of Wii releases saw plenty of reliable performers and familiar brands in the console's strongest genres. But it also featured a few games in the shooter and action field, sports, and one surprise that's difficult to classify.
For a serious Wii gamer, or for a Wii household that could stand to try something new, here's our take on the ten best Wii games to give and get for 2010. Hope you enjoy the list. Feel free to add your own recommendations in comments.
Kirby's Epic Yarn

Rating: E
Genre: Platformer
Ideal Player: All ages; kids will especially love it, adults will love its rich visual style even if Kirby's sugary cuteness makes them self-conscious.
What's It About?
Kirby seeks seven pieces of magic yarn in this delightful and mostly easy romp through Patch Land, along the way transforming into a number of helpful, grin-inducing apparatuses. The arts-and-craft motif is among the best visual execution you'll see in a game all year, which is saying something for the Wii.
Bang For Your Buck:
You get the standard singleplayer and cooperative local multiplayer mode familiar to the Nintendo platform genre. While its ease of play makes it suitable for kids, it will be mostly satisfying to hardcore gamers who appreciate design and aesthetics.
Read our review here.