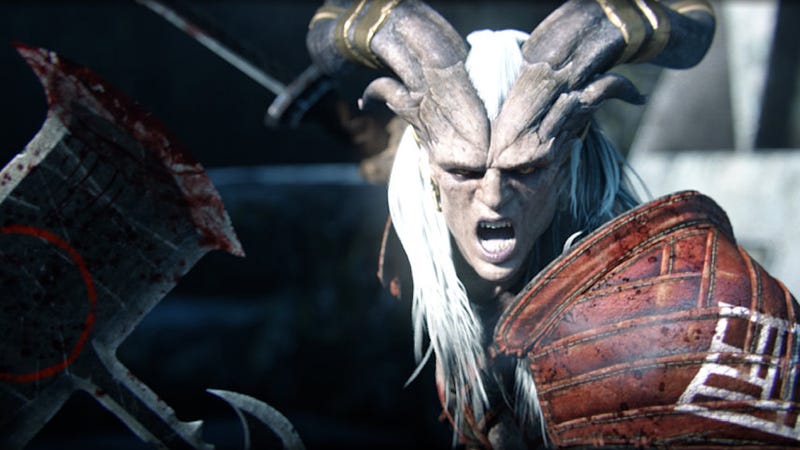 I'd heard and read that some Dragon Age fans were worried about Dragon Age II, the upcoming sequel I finally saw and played today. Was this game really an example of role-playing game powerhouse BioWare abandoning its past?
Well, don't let your heart stop as I tell you that I was shown the game on the Xbox 360 today.
As cultures divide among gamers, there is a crowd of players who greatly respect the work BioWare did years ago on wonderful role-playing games for the PC, games to which 2009's Dragon Age: Origins was seen as a natural successor. That community has loved Dragon Age: Origins for its depth and complexity, relishing its tactical overhead camera view, one not offered in the Xbox 360 and PlayStation 3 versions of the 2009 game. They enjoyed the game's deep story, its myriad of gameplay and narrative choices. And with computer mice in hand they could assume that BioWare thought of Dragon Age as a PC series first, given that BioWare's internal teams didn't even make the Xbox and PlayStation versions of Origins.
PC stalwarts, do not worry that I was only shown the Xbox 360 version of Dragon Age II. Let me share a few details about this game.
The Things We Can Agree Are Better
This game, as we've covered before, follows the exploits of a human hero named Hawke. You choose the last name and his or her path through a single-player adventure in the same world of swords, sorcery and magic established in the first Dragon Age game.