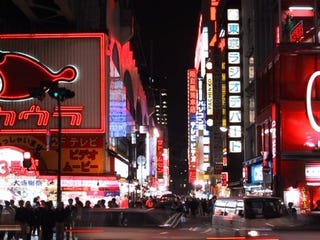 Publisher Jiyu Kokuminsha (via Pink Tentacle) revealed its annual list of the sixty most important Japanese words or phrases of 2010 that sum up the year's trends and events.
From this list, the top ten will be selected and made public early next month. Here is a sampling:
リア充 (ria-juu)
This means "reality-filled" and is Japanese internet slang that refers to people who have rewarding lives offline, such as going to parties or having non-internet relationships, and not simply in the virtual space.
K-pop
Following in the wake of the Korean television "boom" a few years back, Korean pop music tore up the charts in 2010. Groups like Girls' Generation recorded Japanese versions of their hits, and members of Japanese group Morning Musume got in hot water over some insensitive photos.