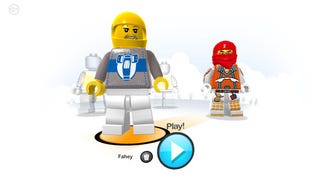 This week's installment of our four-part LEGO Universe MMO Log begins with the death of RumbleWarpWhistle and the birth of Fahey, Agent of Paradox.
Kotaku's MMO reviews are a multi-part process. Rather than deliver day one reviews based on beta gameplay, we play the game for four weeks before issuing our final verdict. Once a week we deliver a log detailing when and how we played the game. We believe this gives readers a frame of reference for the final review. Since MMO titles support many different types of play, readers can compare our experiences to theirs to determine what the review means to them.
Last week, after exhausting a large portion of the game's quest content, I tried my hand at building in LEGO Universe, with varying degrees of non-success. Perhaps this week I should try out some of the game's other factions?