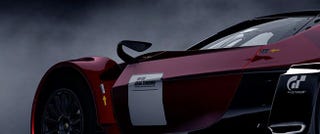 OK, hold onto your hats and duct tape your socks on, Sony Computer Entertainment of America tells us that Gran Turismo 5 is going on sale in North America on Nov. 24.
Honest to goodness, cross their hearts and hope not to have to delay it a forty millionth time.
Why do I sound so doubtful? Because in the world of video games, to misquote Mark Twain, there are lies, damn lies and Gran Turismo release dates.