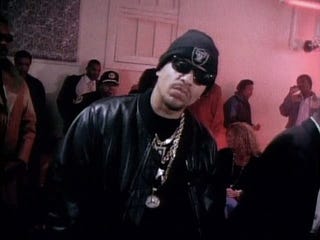 When I was thirteen, Ice-T was the baddest dude on the planet, rapping about pushing dope and killing cops. There were no musicians who seemed as hard as him. The guy was scary. Now?
Even as he eases into middle age, Ice-T still seems like someone you wouldn't want to set off, but over the years, he's increasingly become known less as an urban terror and more of a virtual one. These days he's kicking ass and taking names in Call of Duty.
Ice-T started doing video game voice work way back in 2000 with action title Sanity: Aiken's Artifact and followed that up with appearances in Grand Theft Auto: San Andreas in 2004 and Scarface: The World Is Yours in 2006. He's even lending his voice to the upcoming Gears of War 3.