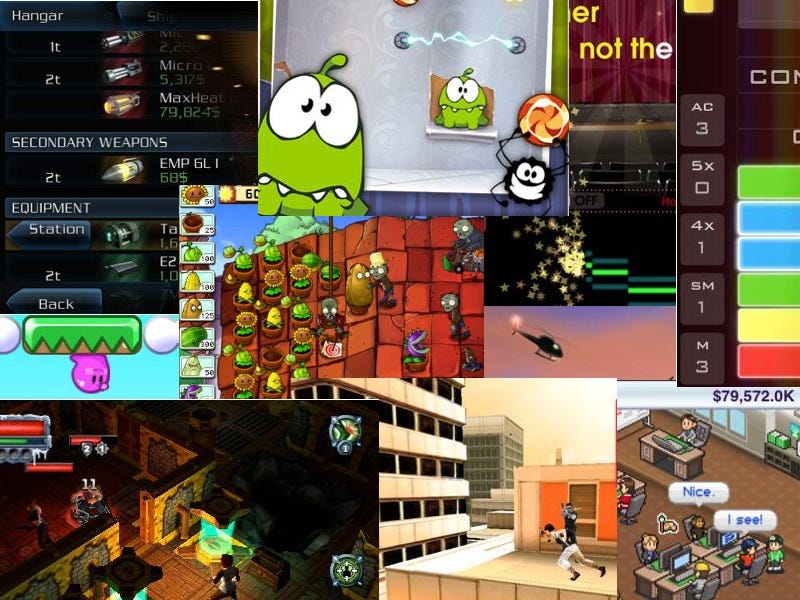 With just two weeks until the busiest shopping day in the U.S. hits, it's probably a good time to start thinking about what sorts of gifts you want to give and get this year during the holidays.
And don't think that digital platforms like the iPhone and iPad don't warrant game gift giving too. Now that you can gift your favorite apps to relatives, it's probably a good idea to start considering which ones they or you might want.
Here's our take on the ten best iPhone games to give and get for 2010. Hope you enjoy the list. Feel free to add your own recommendations in comments.
---
Chopper 2

Rating: 9+
Genre: Shooter
Ideal Player: Fans of classic arcade space shooter Defender and those who like a quick hit of deep gameplay with superb graphics.
What's It About?
Chopper 2 is a solid example of how to make a game for Apple's many, popular devices. Tilting left or right to control direction and back and forth to control the height of your helicopter while tapping to fire seems overwhelming at first, but once you master the controls the experience is fun and rewarding. The mix of escort missions, attack runs and having to save stranded allies means that game never gets old. Being able to play it on a television, while requiring special cables and two devices, is the ultimate Apple gaming experience.
Bang For Your Buck: Chopper 2 costs $5 and includes 36 missions spread over a dozen locations. The game's 3D graphics, wide selection of enemies and weapons and ability to connect to a television to play makes it a great deal. You can also pair the game up with a second iPhone or iPad and use one as the controller and the other as the screen.
---
Cut the Rope

Rating: 4+
Genre: Puzzle
Ideal Player: Five-minute gamers who don't have a lot of time to devote to gaming on the iPhone. People who join brain teasers and puzzles.
Bang For Your Buck: Levels take very little time to complete, but there are 100 of them and this game is a penny less than a $1.
What's It About?
The premise is simple enough: Feed the big-mouthed little green monster on the screen with a piece of candy dangling from a rope. But once you throw in gravity, enemies, obstacles, bubbles, spikes and the ability to collect gold stars, you've got a devilishly addictive game.
Read our review here