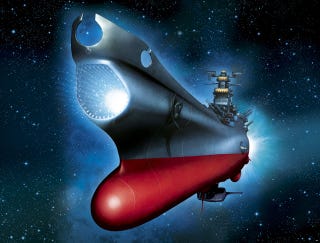 This Sunday, 75-year-old Yoshinobu Nishizaki, co-creator of 1970s animated series Space Battleship Yamato (imported to the West as "Star Blazers"), fell from his 485-ton boat "Yamato" at an island port in southern Tokyo.
Nishizaki produced other nautical-themed anime like Space Carrier Blue Noah, Odin: Photon Sailer Starlight and Yamato 2520. The other co-creator of Space Battleship Yamato sued Nishizaki over copyright infringement. Set hundred of years after Space Battleship Yamato, Yamato 2520 featured designs from Syd Mead of and Aliens, Blade Runner and Tron fame.
Nishizaki also produced Urotsukidoji, the first anime to feature tentacle rape.