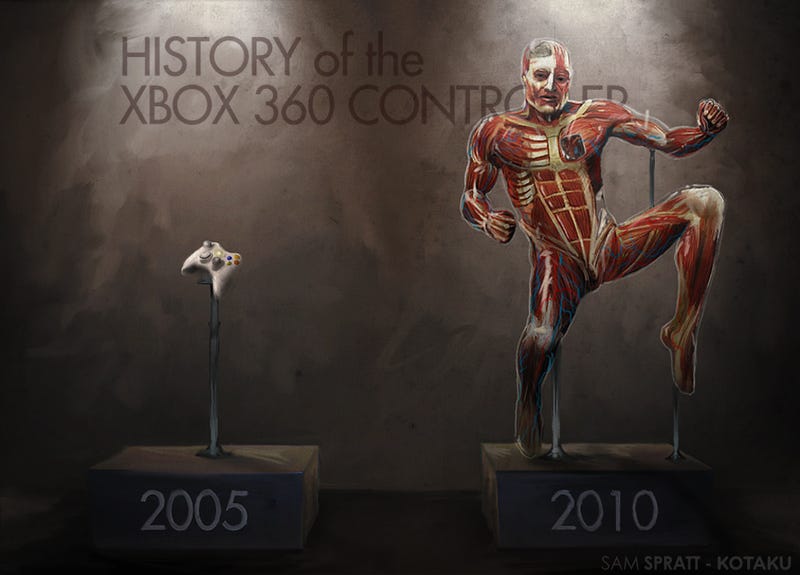 Microsoft calls it a new console, but the Kinect is really a fresh coat of paint for the Xbox 360, promising to deliver not just motion gaming, but controller-free gaming to the masses.
We've had the peripheral add-on in our offices for a little more than a week now, time enough for us to play through the seven games we were able to get our hands on, to test the limitations of the hardware and to figure out what the camera and microphone array brings to the Xbox 360 experience.
Over the course of tonight and tomorrow we will be delivering to you reviews for seven games, break-downs of the way Kinect changes the non-gaming face of the Xbox 360, tech tests, guides, videos pictures and anything else you'd want to know about the Xbox 360 Kinect.
Why don't you hang out and join us for a read? If you don't have the time, or would rather cut to the chase, I've summarized all of our thoughts below in concise summaries. But remember, the full, in depth coverage will be hitting the site throughout the morning complete with plenty of videos and images.
Note: If you have no interest in reading about the Kinect, maybe you should check out this link for the day: http://www.kotaku.com/tag/not:kinect

The Hardware
Totilo and I agree: The Xbox 360 Kinect is a winner, offering a brand new way not just to play games but to interact with your TV. It just may not be one you want to invest in quite yet. At launch there are no strong games to push it and the steep price may keep some rightfully away initially. Controlling games without anything in our hands is a welcome step forward for the industry.