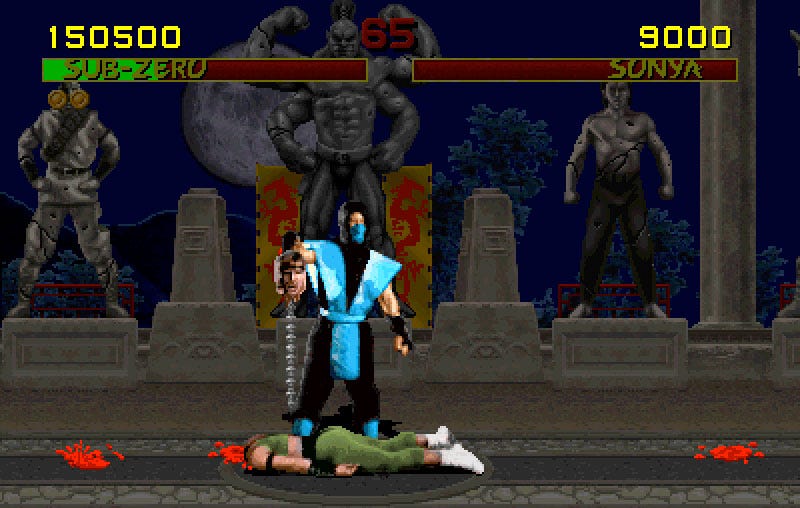 This morning's Supreme Court hearing about video games was full of feisty exchanges about free speech and protecting kids. Plus, we got a Mortal Kombat reference. Some highlights.
The following are excerpts from the 72-page official transcript of today's oral arguments before the nine justices of the United States Supreme Court. You can read the full transcript [PDF] at the Court's site.
Kotaku covered the arguments in person today. I've excerpted some of the most rigorous questioning that each side was subjected to, first a few salvos fired at California's desire to allow an exception to the freedom of speech and then some lengthy, nuanced debate between the justices and the game industry's lawyer about the industry's reluctance for there to be any law against violent games.
The final excerpt is from the final exchange of the session, one that's a little lighter, as California is asked about Mortal Kombat and androids.
Throughout the excerpts you will see many references to "Ginsberg", which refers not to Justice Ginsburg, but to a 1968 case in which the Supreme Court allowed the State of New York to make it illegal for certain types of sexual content (magazines, in that case) to be barred from being sold to children. There are also many references to a "Miller Test," which is a test used to define obscenity and which has language California adopted to define violent games that shouldn't be sold to kids and would be illegal to sell if the law being debated here passes muster with the Supreme Court.
Bear in mind, you're reading the strongest debates on both sides. Read the transcript for the full exchange or check out my story about today's hearing, which provides more flavor of what went down.