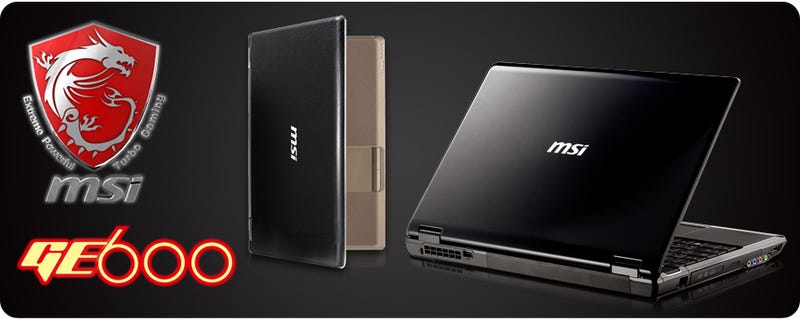 Unveiled at this year's CES, MSI's GE600 gaming notebook has about as uninspired a design as you can imagine. Line it up with ten other laptops and it will be the last one to stand out. So what happens when you boot it up?
Gaming laptops are a great option for people always on the go, living in small homes or even those of us who want to be able to play a computer game without having to sit at their desk to to so. Top gaming choices include laptops from Asus, Alienware, Sager, and the MSI, which promises "Extreme Powerful Turbo Gaming."
Ideal User
Someone looking for a middle-of-the-road gaming laptop that, while bereft of any fancy bells and whistles, features a 16-inch screen and built-in DVD drive.
---
How does this compare to the Alienware's M11x laptop you reviewed? Considering that this runs about the same price, not well. There's nothing wrong with the GE600, it has a lot going for it, but the M11x is still the king of sleek, portable gaming laptops in my book.